Shanghai Quartet and Anthony Roth Costanzo with a new commission by Marcos Balter
string quartet and countertenor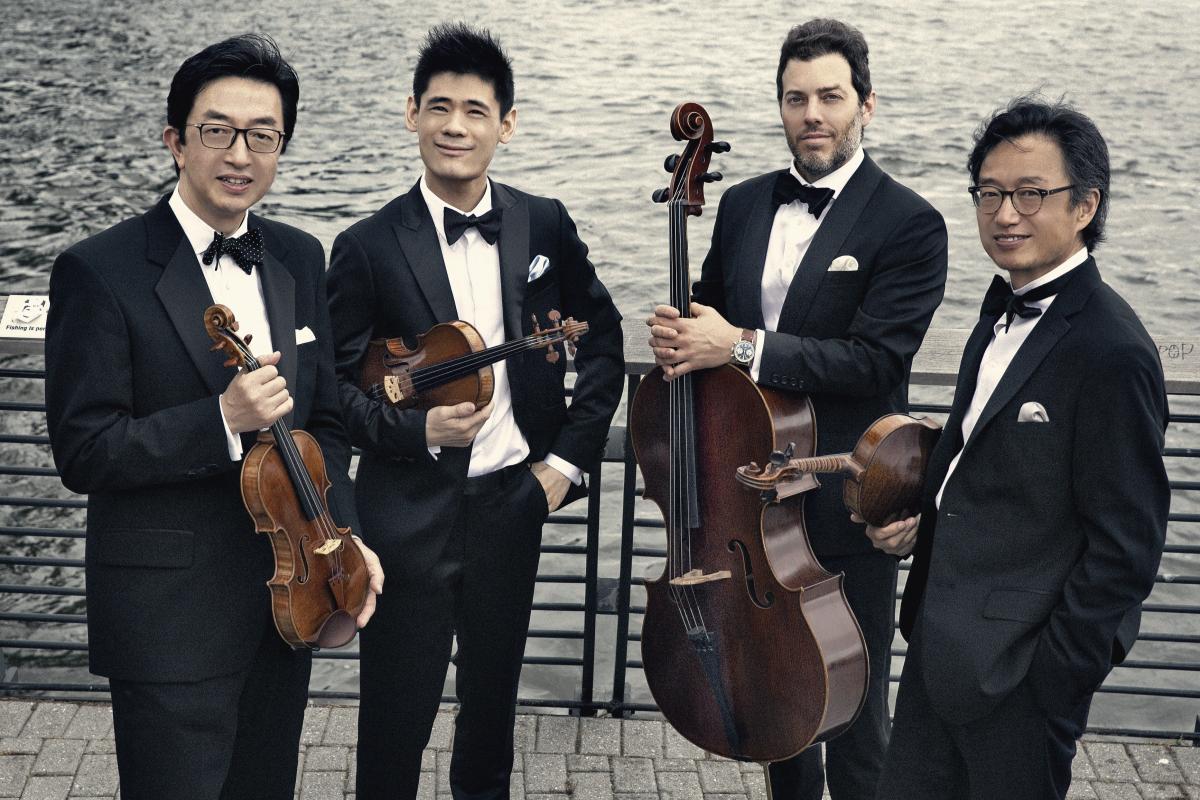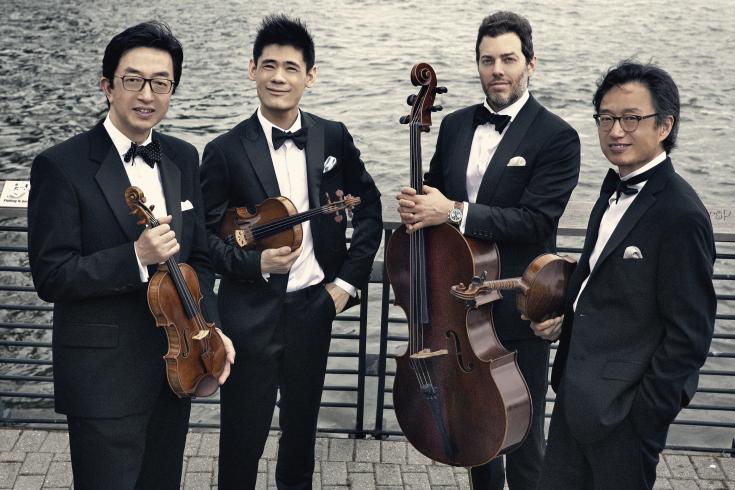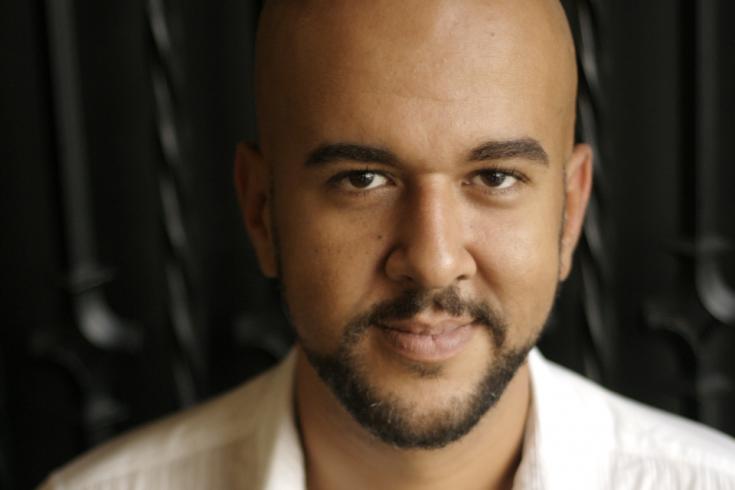 Over the past thirty-seven years the Shanghai Quartet has become one of the world's foremost chamber ensembles. The Shanghai's elegant style, impressive technique, and emotional breadth allows the group to move seamlessly between masterpieces of Western music, traditional Chinese folk music, and cutting-edge contemporary works. Formed at the Shanghai Conservatory in 1983, soon after the end of China's harrowing Cultural Revolution, the group came to the United States to complete its studies; since then the members have been based in the U.S. while maintaining a robust touring schedule at leading chamber-music series throughout North America, Europe, and Asia.
Recent performance highlights include performances at Carnegie Hall, the Metropolitan Museum of Art, the Freer Gallery (Washington, D.C.), and the Festival Pablo Casals in France, and Beethoven cycles for the Brevard Music Center, the Beethoven Festival in Poland, and throughout China. The Quartet also frequently performs at Wigmore Hall, the Budapest Spring Festival, Suntory Hall, and has collaborations with the NCPA and Shanghai Symphony Orchestras. Upcoming highlights include the premiere of a new work by Marcos Balter for the Quartet and countertenor Anthony Roth Costanzo for the Phillips Collection, return performances for Maverick Concerts and the Taos School of Music, and engagements in Los Angeles, Syracuse, Albuquerque, and Salt Lake City.
Among innumberable collaborations with eminent artists, they have performed with the Tokyo, Juilliard, and Guarneri Quartets; cellists Yo-Yo Ma and Lynn Harrell; pianists Menahem Pressler, Peter Serkin, Jean-Yves Thibaudet, and Yuja Wang; pipa virtuoso Wu Man; and the vocal ensemble Chanticleer. The Shanghai Quartet appears regularly at many of North America's most prominent chamber music festivals, including annual performances for Maverick Concerts, the Brevard Music Center, and Music Mountain.
The Shanghai Quartet has a long history of championing new music, with a special interest in works that juxtapose the traditions of Eastern and Western music. The Quartet has commissioned works from an encyclopedic list of the most important composers of our time, including William Bolcom, Sebastian Currier, David Del Tredici, Tan Dun, Vivian Fung, Lowell Lieberman, Zhou Long, Marc Neikrug, Krzysztof Penderecki, Bright Sheng, Chen Yi, and Du Yun. The Quartet had a particularly close relationship with Krzysztof Penderecki; they premiered his third quartet – Leaves From an Unwritten Diary – at the composer's 75th birthday concert and repeated it again at both his 80th and 85th birthday celebrations. Forthcoming and recent commissions include new works from Judith Weir, Tan Dun, and Wang Lei, in addition to a new work from Penderecki.
The Shanghai Quartet has an extensive discography of more than thirty recordings, ranging from Schumann and Dvořák piano quintets with Rudolf Buchbinder to Zhou Long's Poems from Tang for string quartet and orchestra with the Singapore Symphony. The Quartet has recorded the complete Beethoven string quartets and is currently recording the complete Bartók quartets.
A diverse array of media projects run the gamut from a cameo appearance playing Bartók's String Quartet No. 4 in Woody Allen's film Melinda and Melinda to PBS television's Great Performances series. Violinist Weigang Li appeared in the documentary From Mao to Mozart: Isaac Stern in China, and the family of cellist Nicholas Tzavaras was the subject of the film Music of the Heart, starring Meryl Streep. The Shanghai Quartet is the subject of a full-length documentary film, Behind the Strings that will be released in 2020.
Serving as Quartet-in-Residence at the John J. Cali School of Music at Montclair State University since 2002, the Shanghai Quartet will also join The Tianjin (China) Juilliard School in fall 2020 as resident faculty members. The Quartet also is the Ensemble-in-Residence with the Shanghai Symphony Orchestra and visiting guest professors of the Shanghai Conservatory and Central Conservatory in Beijing. They are proudly sponsored by Thomastik-Infeld Strings and BAM Cases.
Countertenor Anthony Roth Costanzo began performing professionally at the age of 11 and has since appeared in opera, concert, recital, film, and on Broadway. His debut album, ARC, on Decca Gold was nominated for a 2019 GRAMMY Award, and he is Musical America's 2019 vocalist of the year.

Costanzo has appeared with many of the world's leading opera houses including the Metropolitan Opera, Lyric Opera of Chicago, San Francisco Opera, English National Opera, Houston Grand Opera, Opera Philadelphia, Los Angeles Opera, Canadian Opera Company, Glyndebourne Opera Festival, Dallas Opera, Teatro Real Madrid, Spoleto Festival USA, Glimmerglass Festival and Finnish National Opera. In concert he has sung with the New York Philharmonic, Berlin Philharmonic, San Francisco Symphony, London Symphony Orchestra, Cleveland Orchestra, and National Symphony Orchestra, among others. He has performed at a wide-ranging variety of venues including Carnegie Hall, Versailles, The Kennedy Center, The Metropolitan Museum of Art, National Sawdust, Minamiza Kyoto, Joe's Pub, The Guggenheim, The Park Avenue Armory, and Madison Square Garden.

Costanzo is a Grand Finals Winner of the Metropolitan Opera National Council auditions and won first prize in Placido Domingo's Operalia Competition. He was nominated for an Independent Spirit Award for his role in a Merchant Ivory film. He has begun working as a producer and curator in addition to a performer, creating shows for National Sawdust, Opera Philadelphia, the Philharmonia Baroque, Princeton University, WQXR, The State Theater in Salzburg, Master Voices and Kabuki-Za Tokyo. Costanzo graduated from Princeton University where he has returned to teach, and he received his masters from the Manhattan School of Music. In his youth he performed on Broadway and alongside Luciano Pavarotti.
Praised by The Chicago Tribune as "minutely crafted" and "utterly lovely," The New York Times as "whimsical" and "surreal," and The Washington Post as "dark and deeply poetic," the music of composer Marcos Balter (b.1974, Rio de Janeiro, Brazil) is at once emotionally visceral and intellectually complex, primarily rooted in experimental manipulations of timbre and hyper-dramatization of live performance.
Recent performances include a Miller Theater Composer Portrait in 2018 and appearances at Carnegie Hall, Köln Philharmonie, Queen Elizabeth Hall, Wigmore Hall, ArtLab at Harvard University, Lincoln Center, Walt Disney Hall, Teatro Amazonas, Sala São Paulo, Park Avenue Armory, Teatro de Madrid, Bâtiment de Forces Motrices de Genève, and the Museum of Contemporary Art of Chicago. Recent festival appearances include those at Tanglewood Contemporary Music Festival, Ecstatic Music Festival, Acht Brücken, Aldeburgh Music Festival, Aspen, Frankfurter Gesellschaft für Neue Musik, Darmstadt Ferienkurse, and Banff Music Festival.
Past honors include fellowships from the John Simon Guggenheim Foundation, Civitella Ranieri Foundation, and the Tanglewood Music Center (Leonard Bernstein Fellow) as well as commissions from the Los Angeles Philharmonic, Chicago Symphony Music Now, Meet the Composer, Fromm Foundation at Harvard, The Holland/America Music Society, The MacArthur Foundation, and the Art Institute of Chicago. His works are published by PSNY (Schott), and commercial recordings of his music are available through New Amsterdam Records, New Focus Recording, Parlour Tapes+, and Navona Records.
Upcoming highlights include guest residencies at Stanford University, Harvard University, University at Buffalo, University of California San Diego, Yellow Barn, and Egelsholm Castle, a new work for countertenor Anthony Roth Constanzo and the Shanghai Quartet commissioned by the Phillips Collection and Chamber Music America, a new work for cellist Jay Campbell and pianist Conor Hanick commissioned by the 92Y, the release of flutist Claire Chase's live recording of "Pan" at Meyer Sound Studio, and performances by the JACK Quartet, the International Contemporary Ensemble (ICE), Constelation Chor, nois saxophone quartet, the Los Angeles Chamber Orchestra, San Francisco Symphony's Soundbox Series, and others.
Recent collaborators include the rock band Deerhoof, dj King Britt and Alarm Will Sound, yMusic and Paul Simon, Orquestra Experimental da Amazonas Filarmonica, American Contemporary Music Ensemble, American Composers Orchestra, and conductors Susanna Malkki, Steven Schick, and Karina Canellakis.
Having previously taught at the University of Pittsburgh, Northwestern University, Lawrence University, Columbia University, and Columbia College Chicago, he is currently an Associate Professor of Music Composition at Montclair State University and a guest scholar at the University of Pennsylvania (Fall 2019). He currently lives in New York City.